One of the best investments you can make is an SSD drive for you system, the impact on your performance is significant and far better than adding memory.
Whether its a Imac, Macbook, laptop or a PC tower (especially a gamer) I can't put in words the reaction speed improvement.
They're much more affordable now and worth every penny.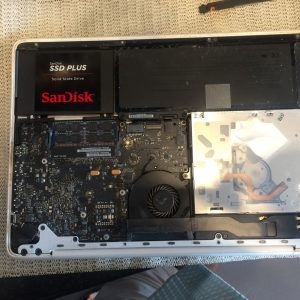 A great gift idea for the geek in your life. Or not so much a geek. Either way they'll love you for it.
Ring 01925 713359 or 07729 917926 for further info.
We're 2 mins form J8 M62 Not far from IKEA, M&S Etc.