PC Workshop took a call from a lady in Runcorn wanting a screen for her sons laptop, which had split after being dropped!
She didn't know the exact size which didn't matter too much as PC Workshop carry most  sizes in stock and can usually replace a laptop screen in under an hour. She did give us a make and model number from which we could deduce it was a 15.6 screen either LED or LCD
She was amazed that the price was far cheaper than what she'd been quoted and the turn around time of a few days turned into less than an hour. Generally its a straightforward procedure dependent on make as there are some that are shall we say "awkward" as the screen bezel dips down behind the main base of the laptop!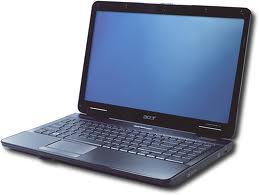 She did a bit of shopping at IKEA which is around the corner from us while PC Workshop fitted her new screen, spending the monies she saved herself with our keen pricing.
Result – one very happy lady who has a son doing her dishes this week to say thanks.
If you're having screen problems don't hesitate to give PC Workshop a ring 01925 713359, we can help!