Lots of people go for the mobility of a laptop over the sturdiness and sheer size of a desktop or tower, but there is still more than a place for them as the upgrade ability is more or less infinite unlike their smaller contempories.
Repairs are also generally cheaper than laptop repairs as so many components can be changed or repaired. All in all a good reason to purchase a tower over a laptop.
PC Workshop has long been an advocate of repair instead of replace which certainly helps keep the landfill sites that bit emptier.
If you're looking for any system repairs whether its laptop, PC or Mac  give us a ring.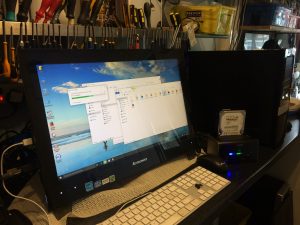 We're two minutes from J8 M62 NR. M&S IKEA etc.
Always advisable to ring ahead on 01925 713359 or Mobile 07729 91792