PC WORKSHOP  offer a reliable solution to all types of laptop display problems. No matter what brand of laptop or model including Macbooks, we can repair it.
We provide a full Laptop support service, and can repair or replace anything that's needed to get you back up and running.
Cracked Screen
Screen Flickering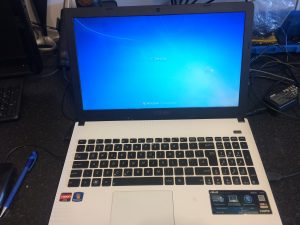 Screen goes on or off when moved
Lines on display
Loose or Broken hinges
Damage to lid or bezel
Display very dim or totally dark
No Display
Give us a ring on 01925 713359, for an repair estimate.
And as we stock a wide range of screens we can often replace your laptop screen in under an hour.
Were 2 Minutes from J8 M62 near to IKEA, M&S Etc.
01925 713359 or 07729 917926