PC Workshop took a call  from a business customer in Westbrook. Their main computer has crashed and they feared they'd lost all the work as there was no back-up system in place.
PC Workshop Warrington called round within the hour and firstly explained that there was a 99% probability that her data would be saved and so allay her fears that all her work was going down the drain. We removed her computer tower back to our secure premises and promised to phone her as soon as we had a definitive result (within the hour).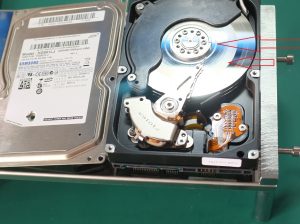 Here at PC Workshop we have the programmes and experience to perform Data Recovery from a gamut of situations including accidentally deleted files (even after emptying Recycle Bin), accidentally formatting a drive, and drive errors (including when Windows tells you "The drive is not formatted, do you want to format it now?", when you known perfectly well the drive is formatted, and contains precious data. PC Workshop has a similar product for Mac users as well.
We phoned the lady 45 minutes after leaving her office to give her the good news that all could be recovered and she would be up and running the following day. She was ecstatic and insisted that we install an automatic back up system to safeguard her priceless data.
PC Workshop has many means at its disposal to retrieve data, photographs etc. and will always strive to help a customer to recover what at first may seem a lost cause.
We're two minutes from J8 M62 Near IKEA, M&S Etc.
Give us a ring and save the frustration – 01925 713359 or 07729 917926